Toyota Ink 209 All Years & Models Metallic Paint Car Touch Up's
Toyota Ink 209 Metallic Car Touch Up Colour Paint, Tools, Materials, Products & Directions
Toyota Ink 209 D.I.Y Auto Touch Up Paint? – Cartouchuppaint
Toyota Ink 209 All Years & Models Car Touch Up Paint?
Toyota Ink 209 Metallic Paint Colour Car Touch Up Materials?
Choose Value Plus Toyota Ink 209 factory colour to refurbish your car
ORDERING ALL YEARS & MODELS TOYOTA INK 209 PRO GRADE TOUCH UP PAINT, SCRATCH & CHIP REPAIR MATERIALS
Australia's Factory Duplicate Toyota Ink 209 Touch Up Colour Paint
Automotive Paint & Repair Toyota Ink 209 Materials
Essentials purchasing factory O.E.M exact match Metallic Toyota Ink 209 paint repair code, name colour & materials Before getting started. Best practice that you ensure your paint colour code and year and model for your car is as matched by the vehicle manufacturer. General internet searches are not reliable for obtaining the exact colour of your car. The following steps will get you the exact matched paint colour.
1) Obtain your Paint Code From Your Dealership using the V.I.N (Vehicle Identification Number) on your registration papers.
2) Alternatively you may choose to retrieve your paint code from your vehicle using our Paint Code Locations to find where the paint code is located on your vehicle (or simply Contact Support).
Buy all your Toyota Ink 209 Metallic car paint scratch damage colour products in pen, bottle, multi-function combination 2 in 1 pen brush, aerosol spray paint, ready for use paint cans, kits and accessories. information & more. Also See What To Order. Also see Car Touch Up Material. Choose from thousands of paint codes online, Also see Exact Match Colour Guarantee. Go to Main Menu. Buy Products Now I Have My Colour Code
Where To Buy Toyota Ink 209 Touch Up Paint?
Toyota Ink 209 Paint Repair Materials For Car Touch Up's
Paint For Toyota Ink 209 Complete Touch Up Repairs
CHOOSE FROM BELOW TO OBTAIN YOUR ALL YEARS & MODELS EXACT MATCH TOYOTA INK 209 TOUCH UP COLOUR SCRATCH REPAIR PRODUCTS
Choose Your Toyota Ink 209 Touch Up Paint Materials For Your Car Here
Toyota Ink 209 Multi-function Pen Brush, Bottles, Aerosols & Kits Prices
Value Plus Toyota InkPrice Guides
Toyota Ink 209 Car Touch Up Paint Pens & Pen Kits?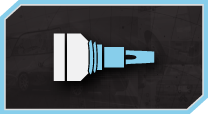 Toyota Ink 209 Paint Pen Car Touch Up Paint?
How To Use Toyota Ink 209 Brush Bottle Car Touch Up Paint
Toyota Ink 209 Paint Brush Bottle Car Touch Up Materials?
Best Value Plus O.E.M Toyota Ink 209 Touch Up Repair Products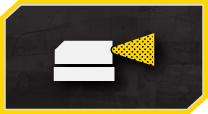 Toyota Ink 209 Aerosol Car Touch Up Paint Materials?
Knowing your Ink 209 type of car paint touch up colour material you have
Car Touch Up Materials Repairing Metallic Ink 209 Paint?
Car Paint Type Toyota Ink 209 Touch Up Help Guides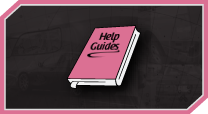 Help Ordering Toyota Ink 209 Touch Up Products
O.E.M Factory D.I.Y Car Touch Up Paint Types
Finding Your Touch Up Paint Colour Material Type Before Buying
Looking For Toyota Ink 209 Car Touch Up Materials To Fix Your Car
TOYOTA INK 209 TOUCH UP PAINT COLOUR METALLIC REPAIR MATERIALS
Toyota Ink 209 O.E.M Automotive Touch Up Paint Materials
Toyota Ink 209 Scratch Repair Car Touch Up Materials
Toyota Ink 209 factory Metallic proprietary easy step permanent D.I.Y touch up automotive restoration and detailing products. Maintain and repair your all years & models car paint colour with the following specialist auto touch up's application tools supplied enabling your easy accurate precision needed repairs: Browse complete value plus car scratch and chip repair kits, pen kits, bottle kits, jars and cans, aerosol spray kits (One O.E.M Factory Exact Match Colour Included In Ever Kit Sold), watch and learn from real live video demonstrations, see customer satisfaction testimonials and use easy step by step expert beginners guides. Save money and add value to your car using global original tradesman products, materials, guides, tips & tricks. Toyota Ink 209, all free precise information that will keep your vehicle always looking new and maintained. Buy spray painting apparatus repair kits which may also be purchased for the restoration on the following damaged parts of vehicles. Fix body parts, bumpers, mirrors, fiberglass spoiler kits, bull bars, engine parts, door handles, garnishes, wipers, interior vinyl trim, sports or standard mag wheels and all other car parts.
Visit our value plus total range of car scratch repair options now to choose from our Toyota Ink 209 permanent rectification, reversal and removal of paint scratching, stone chips, scrapes, creases, rusting or rusted painted steel parts and panels or stripped paint from fiberglass and plastic bumper bars and all other non metal car parts.
Other Useful Information: Our factory paint repair products range are suitable for trucks, buses, marine crafts and boats, trailers, campers, motorcycles and scooters, push bikes, Colourbond and all other household items and appliances. Basically anything that is painted can be repainted or restored using our touch up paint products and services
Use Pro Toyota Ink 209 Touch Up Materials
Buy genuine O.E.M Toyota Ink 209 car touch up paint here
NEED HELP CHOOSING THE CORRECT TOYOTA METALLIC INK 209 PAINT & REPAIR PRODUCTS, MATERIALS & GUIDES
Ordering Toyota Ink 209 Car Touch Up Paint Online
Can't decide what Toyota Ink 209 colour metallic paint materials to order? No problem we carry all necessary materials and every paint colour repair code for every Toyota car ever made. Contact Us or your Car Dealership to obtain your colour code or see Paint Code Locations to find your colour code on your vehicle.
What Toyota Ink 209 Car Scratch Repair Materials To Order
We Stock Everything You Need To Touch Up Your Toyota Ink 209 Car Paint
Toyota Ink Colour